Posts
http://bartokudvar.hu/wp-content/uploads/2018/05/BU_logo_45.png
0
0
Andrea Nagy
http://bartokudvar.hu/wp-content/uploads/2018/05/BU_logo_45.png
Andrea Nagy
2019-10-17 11:33:31
2019-11-19 07:56:18
Infogroup opens Bartók Court II office building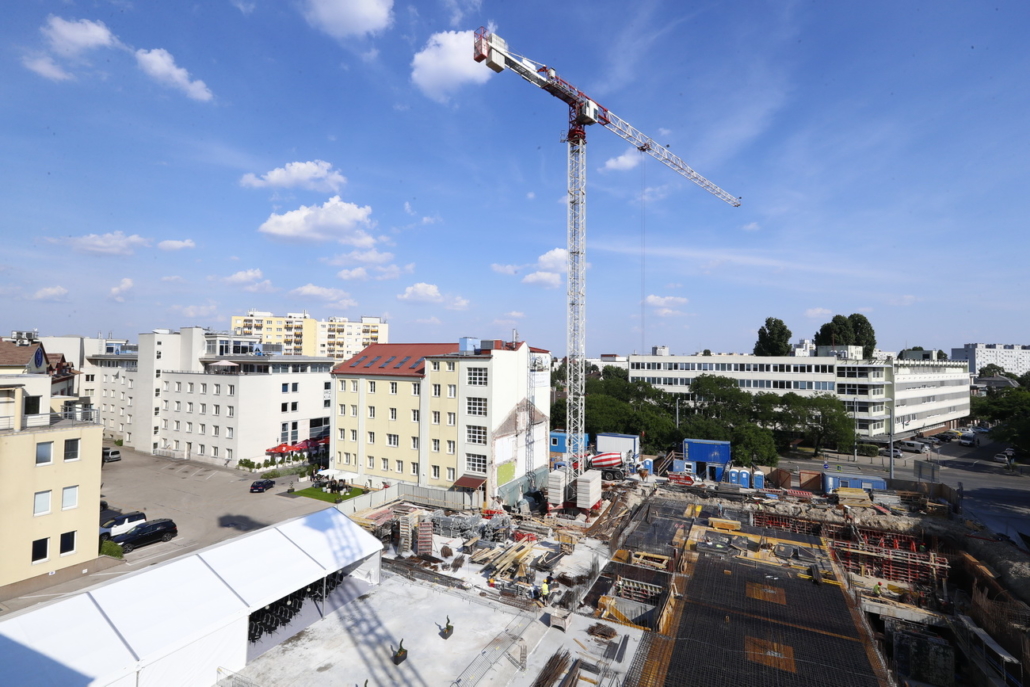 While Bartók Court II has been being built with full force for a while now, partners of Infogroup for the first time had the chance to get a peek into the construction on Infogroup's Yearly Partner Event.
Bartók Court played the lead at Infogroup's Partner Event of 2018. The project was introduced by Ádám Székely, Infogroup's general manager and the colleagues of Infogroup. The guests visited the construction-site, saw the complete project through VR goggles or the real-life model of the future complex.
Infogroup's signature cultural momentum, this year, was provided by Varidance Dance Group, who performed their Hungarian Dance RAPsody piece.
Speeches on the event:
István tarlós, mayor of Budapest
Dr. Tamás Hoffmann, mayor of the XI. district
István Simicskó, member of the Parliament
Ádám Székely, general manager of Infogroup
http://bartokudvar.hu/wp-content/uploads/2018/05/BU_logo_45.png
0
0
Andrea Nagy
http://bartokudvar.hu/wp-content/uploads/2018/05/BU_logo_45.png
Andrea Nagy
2018-05-31 10:31:22
2019-06-02 17:22:36
Real-life introduction of Bartók Court Project
Infogroup started the development of Bartók Court II office park. The office park – located on the Bartók Béla street of the XI. district, offering 24 000 sqm net leasable area – will be constructed in three phases. The first building is to be ready by the end of 2018.
The construction of the first A+ category building in the Bartók Court II has just been launched by the owner, Infogroup. The 6-storey building will provide 8000 leasable area.
Bartók Court II has already earned BREEAM 'very good' certificate during the planning phase, hence its green courtyard, smart parking garage, BUBI stop, ample bike storages, eletric charge station and energy efficiency program including selective waste collection and recycling.
Come the end of 2018, the long-awaited development in the South-Buda location awaits its prospective tenants with A+ category, custom-made offices.
http://bartokudvar.hu/wp-content/uploads/2018/05/BU_logo_45.png
0
0
Andrea Nagy
http://bartokudvar.hu/wp-content/uploads/2018/05/BU_logo_45.png
Andrea Nagy
2017-09-14 10:45:40
2018-07-09 13:31:43
Infogroup started the development of Bartók Court II office park